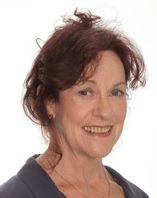 Diana Devitt-Dawson
Senior Teacher/Head of Training
RN/Midwife:- MBSR (stress management) & Harpist.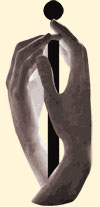 Alexander Lessons
Preventive / Rehabilitative
Art & Science
Experience evidence based practice
Prevent injury in exercise / music / sport
Change your posture, change your life!
Learn how to self-work at work & play
Return to balance, breath naturally
Enhance performance / creativity / confidence
Manage stress and performance anxiety
Pain relief through learning to self-work
Alexander Institute offers
INDIVIDUAL hands-on LESSONS (all ages)
INTRODUCTORY workshops Educators / Health workers
INTRODUCTORY presentations for G.P's & Specialists
SPECIALISED CPD weekend intensives
REFRESHER Workshops (teachers/new grads)
INTRODUCTION TO TEACHER TRAINING
Who was F.M. Alexander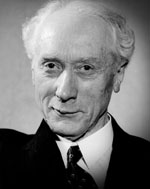 F.M. Alexander (Tasmania 1865 - London 1955) was a Shakespearean reciter and actor who developed a debilitating vocal problem after performances. When a number of ENT specialists were unable to help him Alexander decided to study himself to find out if it was something he was doing that was causing the problem. This excruciating study into cause and affect reaped rewards, not only did Alexander discover that it was his poor manner of use (posture & reactivity) that was causing the problem, but when he stopped his habits and changed his posture not only did his vocal problem resolve, his tonal quality was enhanced along with breathing and his overall health and well-Being. Fortunately for us, Alexander did not stop there, and what he discovered about habit and, that our manner of use affect the way we function is taught today in Alexander lessons. And what is known as the 'Alexander technique' a practical re-education process for the conscious use of the self. Many people in the fields of medicine, science, education and the arts undertook lessons with Alexander in London and wrote of their experiences. Eventually, a three year, 1600 hour teacher training course was established and today there are Alexander teacher's worldwide, in medical clinics, music institutions, voice clinics, schools, and in private practices. Some of Alexander's pupils and followers include: Sir Charles Sherrington, Sir George Bernard Shaw, Prof. John Dewey, Aldous Huxley, the Earle of Lytton, Prof.N.Tinbergen (Nobel Laureate), and Dr. Wilfred Barlow (Consultant Rheumatologist) author of The Alexander Principle.
---
Evidence Based Practice
British Medical Journal back pain trial
---
"The Alexander Technique teaches you how to bring more practical intelligence into what you are already doing. How to eliminate stereotyped responses. How to deal with habit and change. It leaves you free to choose your own goal but gives you a better use of yourself while you work towards it."
Prof. Frank Pierce Jones
---
Alexander Technique in Education
---
"Alexander learned by observation and experiment upon himself, in the strictest scientific method, that the mechanism that determines the character of all reflex action lies in the reflexes governing the relationship of the head to the neck, and the neck to the spinal column. When this 'primary control' or our core structure is functioning as it should, it is sensed as an integrating force that allows freedom throughout the organism."
Prof. John Dewey

---
F.M. Alexander teaching a boy