Alexander 'Technique' Explained!
ALEXANDER'S TEACHING - EVIDENCE BASED
(See: British Medical Journal, 2008)
www.bmj.com/content/337/bmj.a884
Diana Devitt-Dawson is now offering,
Presentations / Public talks / Demonstrations
for
Medical & Allied Health professionals,
Musicans, Artists & Educators
ALEXANDER LESSONS CANNOT BE TAUGHT ONLINE
In her presentations Diana demystifies the words, 'Alexander technique' by clarifying the teachings of F.M. Alexander and that of his teaching methodology. A teaching that offers mental and physical health benefits, for all ages. Alexander's discovery and the effectiveness of this teaching was in recognising the unity of the mind/body (the whole self) and how everyone can learn how to be free from (conditioned and or acquired) harmful habits of reaction that influence postural behaviour and interfere with being naturally Upright with mind-body co-ordination and balance.
Topic's include
Alexander 'technique' clarified
Clarifying the 'terms' used in F.M. Alexander's books
Alexander principles that integrate the body/mind
The principles that enhance mental & physical health
The principles that enhance learning and creativity
The Alexander principles to prevent habits of use and reaction
Alexander re-education - being Upright - pain free, stress free.
Principles that enhance performance ability, creativity (music/sport)
A learning that cultivates conscious awareness, for all ages - for Life!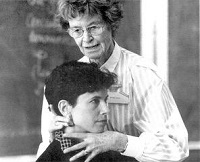 Marjory Barlow (Alexander's niece) demonstrating
the highly skilled hand placement necessary to
teach the Alexander principles.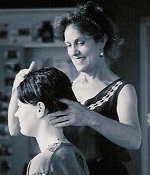 What Defines and Differentiates Alexander Lessons?
In discussion Diana presents research papers articles and books (past to present), that support and confirm F.M. Alexander's discovery. Writings by, medical doctors, scientists, psychologists, those involved in child & adolescent education and the performing arts and sport. Authors include; Professor John Dewey,Professor N. Tinbergen, Nobel Laureate, Sir Charles Sherrington, Dr.Wilfred Barlow M.D., Rheumatologist & Alexander teacher, Marjory Barlow (Alexander's niece), Pedro de Alcantara, John H.M. Austin, M.D., & Pearl Ausubel, B,A., Deborah Caplin and more. And, that of recent neurological research by psychiatrist, Oxford scholar and author, Dr. Iain McGilchrist in his books, The Master and his Emissary and The Matter with Things, 2002, who confirms the interconnectedness in all things, not least the body/mind i.e., the Self as a whole.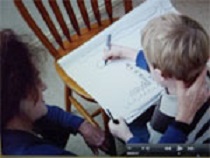 Diana gives a spontaneous demonstration!
(video available on request)
Diana will explain and clarify the findings of two important research trials that confirm the on-going, long-term benefits of a course of traditionally taught Alexander lessons. i.e.,
(1) Randomised Controlled Trial of Alexander technique Lessons, Exercise, and Massage (ATEAM) for Chronic and Recurrent Back Pain
(2) The paper, Enhanced Respiratory Muscular Function in Normal Adults after Lessons in Proprioceptive Musculoskeletal Education without Exercises
Introductory presentations
Diana offers introductory talks, presentations and demonstrations in medical clinic's, chronic pain rehabilitation clinics, to schools and music teachers.
Contact Us
---
Diana demonstrating the Alexander principles.
---
"Alexander Technique is a system that integrates the head with the heart ... it opens the mind, frees the voice, releases the body and nurtures the imagination."
Ben Donenberg
Artistic Director, Shakespeare Festival, LA.
---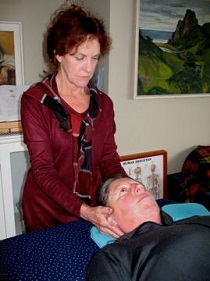 ---
A Time to Cultivate Resilience
The Alexander Lying-Down Procedure
Download PDF